FIELDKO FOR CONSUMER GOODS
FieldKo for Consumer Goods & Retail Execution
FieldKo Inspections can maximize a company's Return on Investment (ROI) on trade promotions spend by providing real-time data insights into the effectiveness of promotional activities, identifying areas where promotional spending can be optimized, and helping to track and measure the impact of promotional campaign execution on sales and revenue.
Enter you email below to get started today and see how FieldKo can rapidly improve your productivity.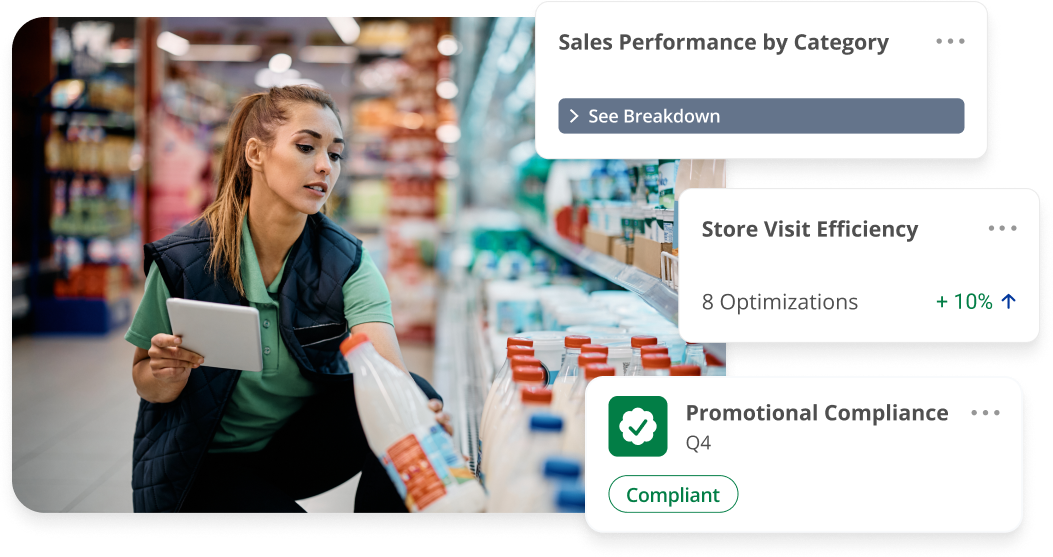 DELIVER PICTURE PERFECT RETAIL EXECUTION
AI driven actionable insights
Eliminate the need for paper checklists, spreadsheets, and lengthy reports by enabling your area managers to conduct their store visits digitally. They can assign action plans and swiftly send reports to the store manager. With an automated dashboard, you can obtain a real-time overview of all visits at HQ to monitor store compliance.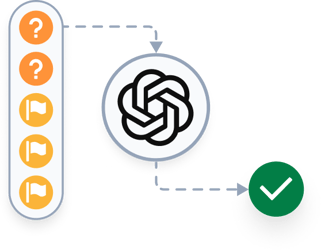 INCREASE CUSTOMER & STAFF ENGAGEMENT
Optimize Internal & External Relationships
FieldKo Inspections optimizes internal and external relationships by providing a centralized platform for communication and collaboration. This enables businesses to share information and updates in real-time, track interactions with customers and staff, and gather feedback to continuously improve relationships and engagement.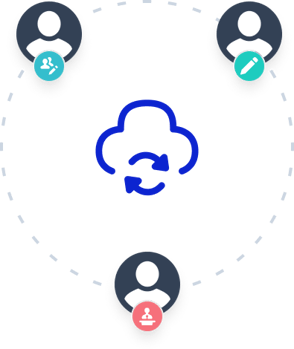 DATA DRIVEN COMPLIANCE
Predictive Survey and Inspection Compliance
Leveraging real-time data and intelligent tools helps businesses achieve perfect retail execution, boost field productivity, and maximize growth. By providing valuable insights, optimizing schedules, and improving customer understanding, businesses can stay ahead of the competition and drive long-term success.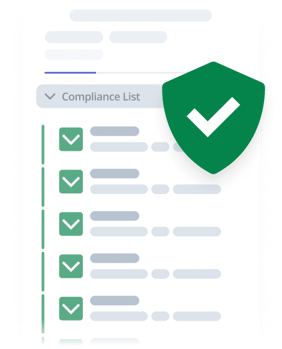 FIELDKO MANUFACTURING INSPECTIONS FAQ
Got questions?
How does the FieldKo app work?
FieldKo allows users to create custom inspection checklists, perform inspections using a mobile device or tablet, and generate reports with detailed insights and analytics.
What are the benefits of using the FieldKo app?
Several benefits of using a manufacturing inspection app include improved quality control, increased efficiency, reduced risk of defects or product recalls, and enhanced communication between team members.
What types of inspections can a FieldKo support?
FieldKo can support a wide range of inspection types, including product inspections, safety inspections, equipment checks, and more.
How do the dynamic instructions work?
FieldKo allows you to embed instructional content directly in each checklist allowing you to create a guided flow for your field team to follow. This ensures the right information appears at the right time and place for your field team to use.
Is FieldKo customisable?
Yes, FieldKo offers customisation options, such as the ability to create custom inspection checklists, add notes and comments, or tailor reports to specific requirements or audiences.
Can FieldKo help with regulatory compliance?
Yes, FieldKo is designed to help businesses comply with relevant quality standards and regulations, such as those set by ISO or OSHA.
"What I like most about FieldKo is the sophistication of the solution and the ability to tailor the system to our requirements."
Turn your inspections into action