FIELDKO INDUSTRIES
Industries We Serve
We make inspection management easy and effective for your entire operation.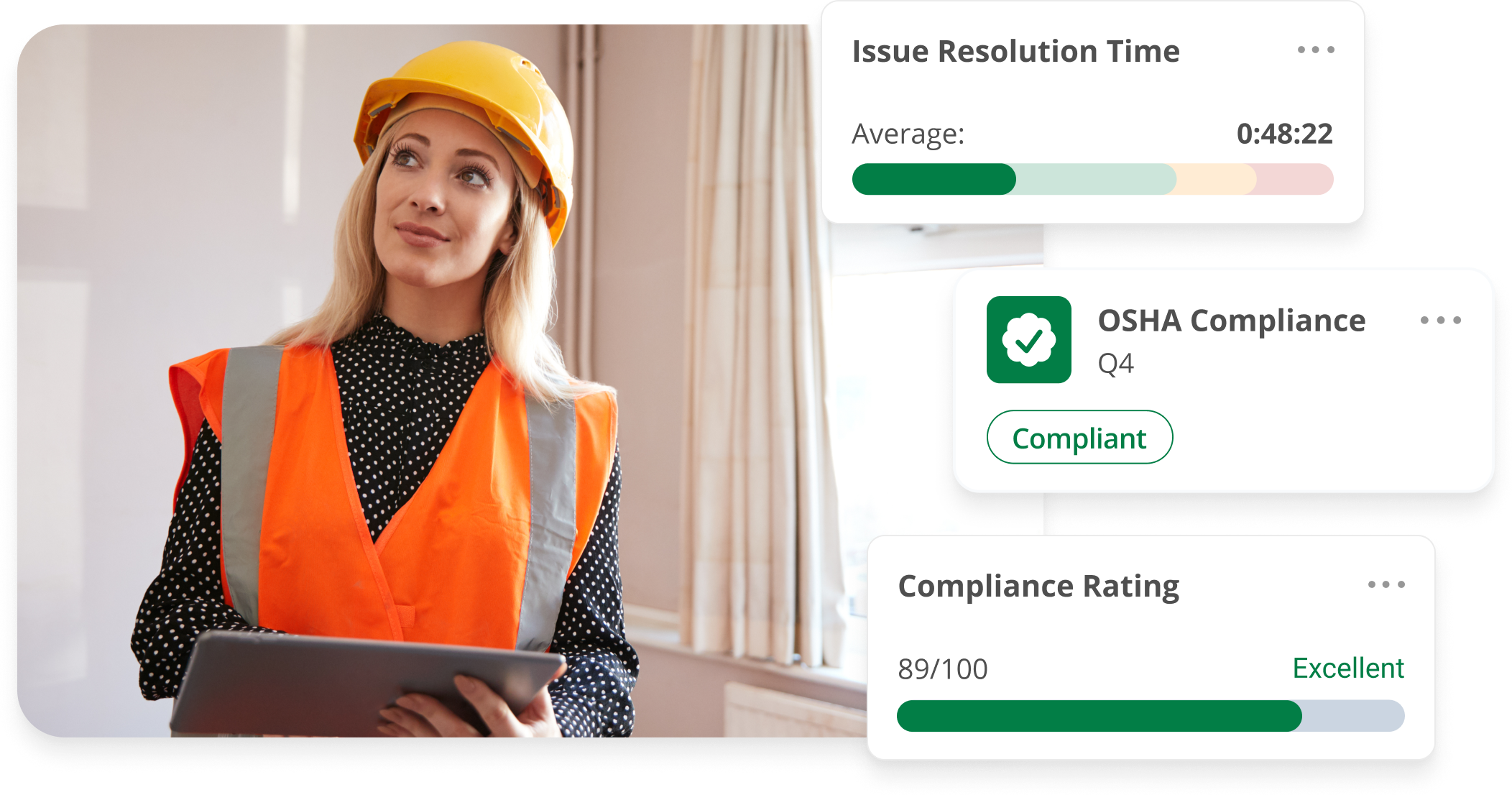 Property Management
All-in-one inspection management tools for straightforward property management on the go.
Identify and track safety incidents to proactively address concerns and prevent similar incidents from happening in the future
Conduct timely risk assessments and identify potential compliance issues before they become problematic
Stay up-to-date with ever-changing regulations
Ensure your business observes all rules, regulations, and internal policies to avoid costly penalties and legal issues.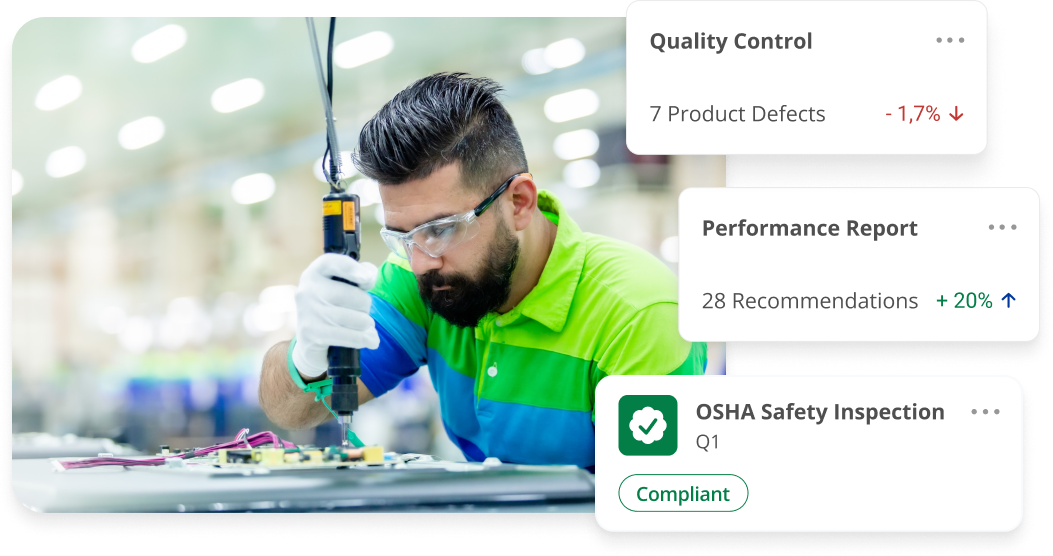 Manufacturing
Maintain consistent and cost-effective manufacturing standards at scale with FieldKo's complete inspection management solution on Salesforce.
Develop and implement safety policies and procedures to ensure a safe and healthy work environment for workers
Identify, assess, and mitigate organizational risks to minimize potential losses and ensure regulatory adherence
Manage compliance documentation, monitoring, and enforcement across your organization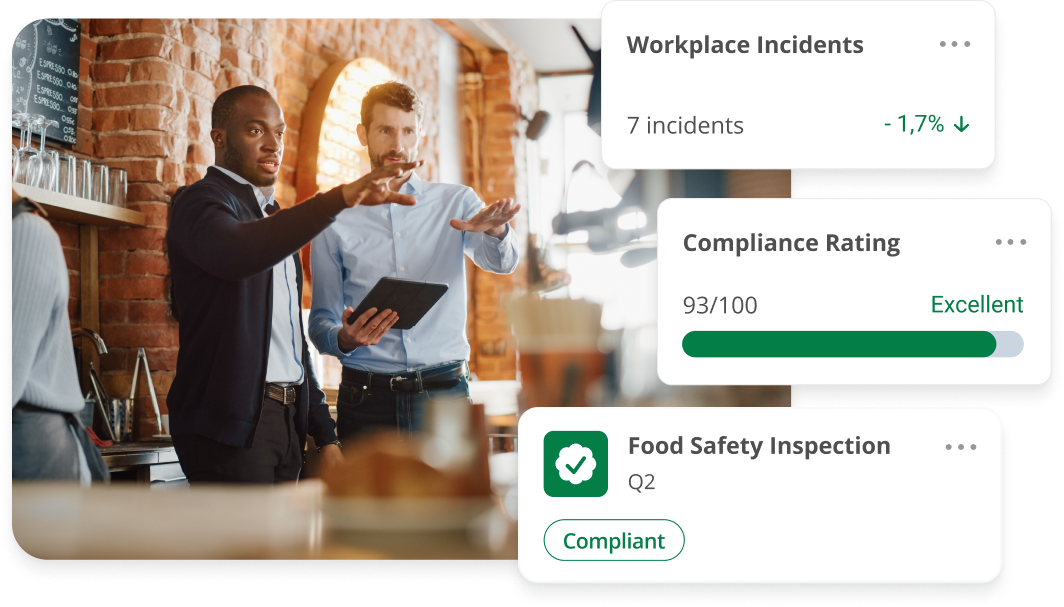 Restaurants and Hospitality
Customizable incident management tools to reduce the time and money spent chasing health and safety hazards across restaurant and hospitality operations.
Store and access all safety-related information in a central location to collaborate effectively with team members to resolve incidents
Deliver clear and concise risk information across departments to unlock stronger communication and data-driven decisions making
Provide employees with a safe and healthy environment to improve morale and reduce liability risk.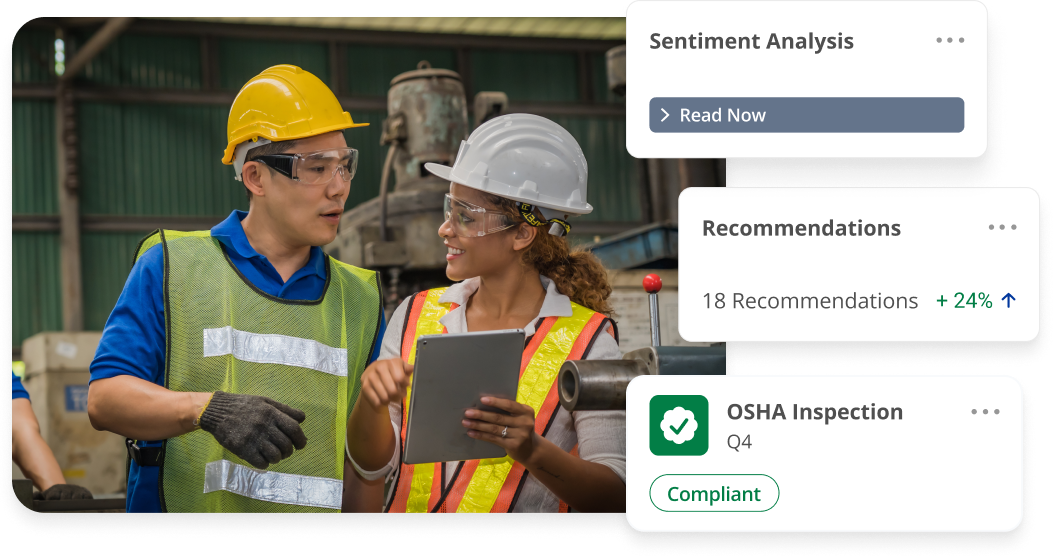 Health and Safety
Examine processes, practices, and records to support ongoing health and safety compliance with FieldKo.
Eliminate time-consuming manual tasks within the inspection process
Ensure regulatory compliance across departments to avoid costly penalties and legal issues by staying up-to-date with safety regulations and standards
Prioritize risk mitigation efforts and consolidate incident data from multiple sources to make informed decisions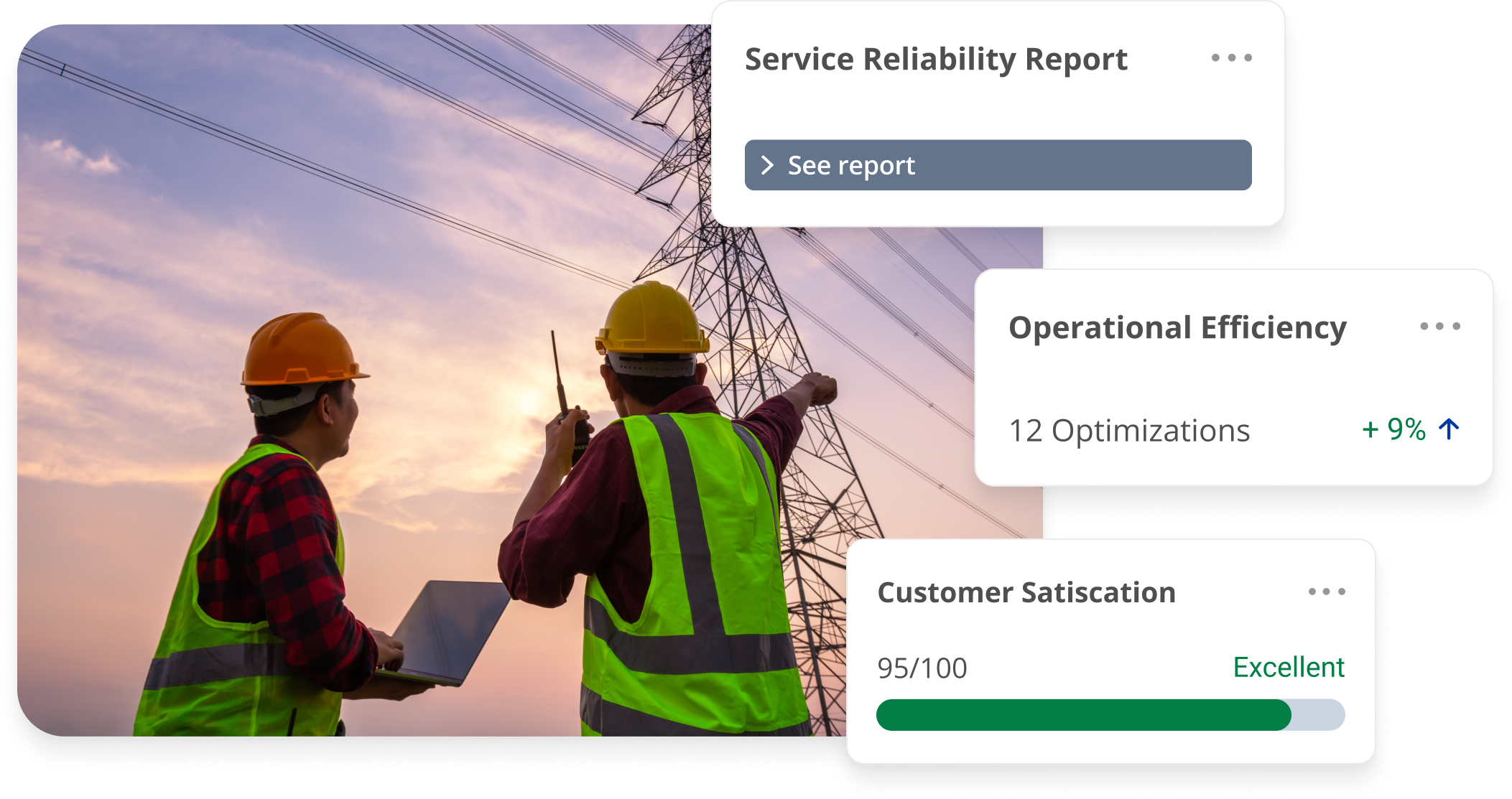 Utilities
Easy to use and always secure inspection management tools for dynamic teams.
Streamline audit processes to save you time and improve efficiency
Proactively identify potential compliance issues and focus on strategic planning to help you stay ahead of regulatory changes
Track task progress and ensure effective communication among team members
Consumer Goods
Trace and document inspection processes within Salesforce for scalable operations.
Reduce your risk of financial losses and avoid legal issues by proactively identifying and mitigating potential hazards
Implement effective compliance programs and provide training and support to employees
Develop scalable risk management strategies to prepare for growth while staying ahead of changes in the risk landscape
FEATURES
Unlock Better Inspection Management with FieldKo
Digital checklists, forms, and surveys
Effortless to create and simple to deploy documents for easy user access and scalable inspection management.
Powered by GPT (AI)
AI-powered insights and recommendations for fast inspections, valuable insights, and real-time decision-making.
Built on Salesforce
The trusted, secure, and scalable enterprise management platform you can rely on for all your inspection needs.
Low code/no code solution
With no coding or development experience needed to start using FieldKo, complete inspection management is only a few clicks away.
"What I like most about FieldKo is the sophistication of the solution and the ability to tailor the system to our requirements."
Turn your inspections into action