AUDITING & ACCREDITATION
Accreditation Management Software
Manage your accreditation process and improve operational compliance with FieldKo's AI-powered Accreditation Management Software. Our user-friendly platform makes it easy to conduct audits, identify issues, and track compliance statuses using centralized data management, real-time collaboration, advanced analytics, integrated security, and AI-enabled task automation features.

Ditch complex and time-consuming manual accreditation processes and hit all your accreditation requirements when you get started with FieldKo today.
POWERED BY GPT
Real-time AI Insights and Recommendations
Streamline workflow management, automate manual tasks, collect data, identify industry trends, and exceed compliance standards with FieldKo's AI-powered Accreditation Management Software. Our AI-powered workflow management helps reduce the risk of errors and bias, so you can operate confidently – knowing real-time AI insights and recommendations are running around the clock – keeping your accreditation management under control.

Get started with FieldKo's accreditation software today and experience the benefits of real-time AI insights and recommendations.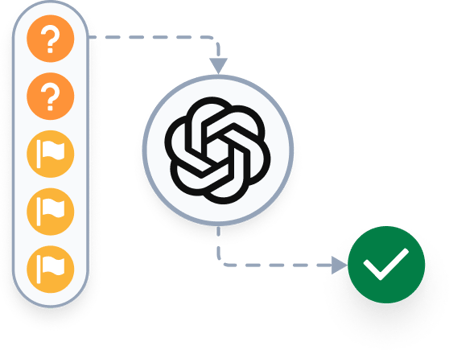 BUILT ON SALESFORCE
Trusted, Secure, and Scalable Enterprise Platform
Protect important data with FieldKo's Accreditation Management System on Salesforce. Our mobile-ready solution lets you access and manage accreditation data on the go and from any device while safeguarding your business with encryption protections, user authentication checks, and access controls. FieldKo's seamless tool integration lets you access and manage accreditation documents – safely and securely – alongside other CRM data, including Salesforce Customer 360 Views, email, scheduling, and project management platforms. Add new users, features, and functionality as your business grows, and improve the performance of your accreditation management program along the way.

Start your free 30-day trial today and join the growing list of happy companies streamlining their accreditation processes with FieldKo.

NO-CODE PLATFORM
Complete Customization Without Developers Needed
Increase effectiveness across departments and unlock collaboration within teams using FieldKo's configurable no-code accreditation management software. Easy to customize and simple to use, teams of all technical levels can remediate issues, preserve necessary documentation, and complete self-evaluations with FieldKo's Accreditation Management Software. Save time and money by reducing the unwanted cost of 3rd-party development fees and support ticket delays while increasing end-user agility with FieldKo.

Sign up now to take the guesswork out of your accreditation management.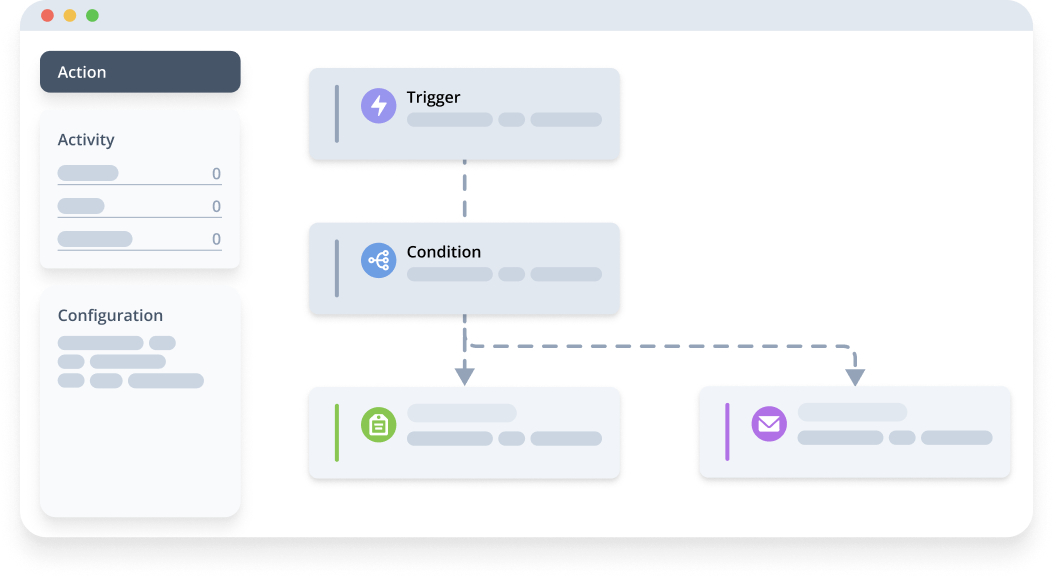 ACCESS THE APP FROM ANYWHERE
Create and Use Digital Checklists, Forms, and Surveys from Any Location
Simplify project workflows, increase productivity, and save time by managing your entire accreditation program from the convenience of your mobile device. Create custom tasks, checklists, forms, and surveys on the go to stay on top of critical compliance tasks with FieldKo's mobile-first accreditation management system. Capture snapshots of your entire accreditation program from the palm of your hand, making it easier than ever before to stay productive and responsive wherever the job takes you.

Get started today to experience the freedom and flexibility of managing your accreditation program with FieldKo.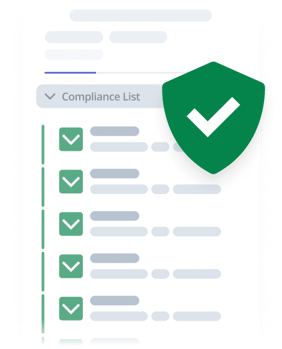 ADVANCED ANALYTICS AND REPORTING
Use Built-In Reports And Dashboards For Analytics
Stay on top of your compliance processes while progressing towards achieving business goals with FieldKo's robust solution for effective accreditation management. Designed to be user-friendly, FieldKo's advanced analytics and reporting capabilities are accessible to teams from day one – without requiring specialized training or technical expertise to get started. With built-in reports and dashboards, you can quickly analyze data and identify areas for continuous improvement across multiple accreditations, unlocking effective data-driven decision-making on every project.

Don't let the burden of accreditation management hold you back – automate and simplify your processes today with FieldKo.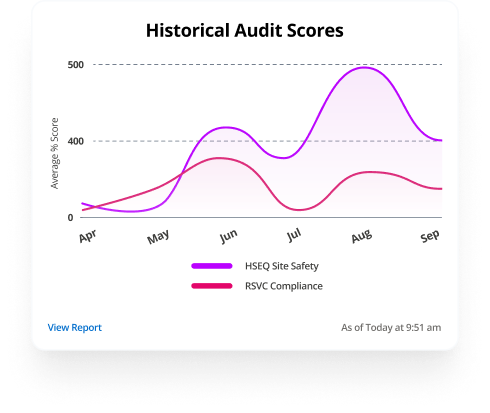 FIELDKO ACCREDITATION MANAGEMENT FAQ
Got Questions?
What is the FieldKo app?
FieldKo streamlines and automates the auditing and accreditation process, allowing companies to conduct inspections and assessments more efficiently.
Can FieldKo be customized to fit my company's specific auditing and accreditation needs?
Yes, FieldKo can be tailored to suit your company's unique requirements, leveraging Salesforce's flexible customization and development options.
How does FieldKo integrate with Salesforce?
FieldKo is built on the Salesforce platform, which enables seamless integration with existing Salesforce products and services, such as Sales Cloud, Service Cloud, and custom objects.
Is FieldKo accessible on mobile devices?
Yes, FieldKo can be accessed on mobile devices through the Salesforce mobile app, allowing auditors to conduct inspections on-site and in real-time.
How does FieldKo ensure data security and compliance?
FieldKo leverages Salesforce's robust security features, including data encryption, user authentication, and access controls, to protect sensitive information and ensure compliance with relevant regulations.
Can FieldKo generate reports and analytics?
Yes, FieldKo offers reporting and analytics capabilities, allowing users to track inspection progress, identify trends and areas of improvement, and make data-driven decisions.
Can I try FieldKo for free before committing to a purchase?
Yes, we provide a 30 day free trial of our app.
"What I like most about FieldKo is the sophistication of the solution and the ability to tailor the system to our requirements."
Turn your inspections into action