CORRECTIVE AND PREVENTATIVE ACTION
Meet Regulatory Requirements With FieldKo's Corrective And Preventive Action Software (CAPA)
FieldKo helps you implement your Corrective and Preventative Action (CAPA) strategy mitigate workplace safety risks.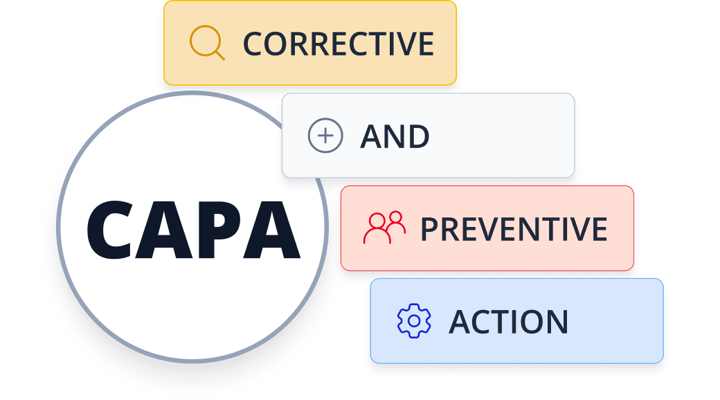 CAPA DOCUMENTATION
Implement CAPA Digitally
FieldKo's approach to CAPA involves documenting risks and enhancing processes on our digital platform. This involves identifying the underlying sources of actual or potential problems, analysing their root causes, developing effective solutions, and documenting the process to reduce the risk of similar issues from recurring in the future.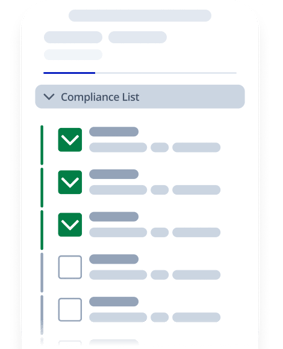 QUALITY STANDARDS
Surpass Your Industry's Quality Standards
FieldKo's CAPA solution is designed to eliminate non-conformities and unwanted situations, aligning with business quality standards, risk-based preventative controls, hazard analysis, and Good Manufacturing Practices principals. We help businesses maintain high-quality standards and continuously improve their processes to meet the ever-evolving demands of their industries.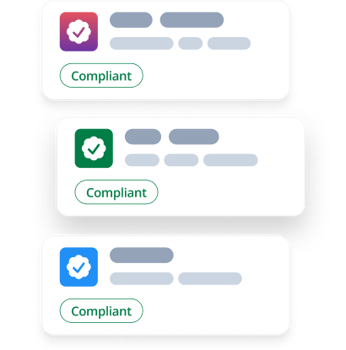 GOVERNANCE AND COMPLIANCE
Improve Compliance With Regulatory Requirements
FieldKo enables companies to effectively implement CAPA plans, which not only meet regulatory obligations but also offer significant business benefits. FieldKo helps streamline procedures, prioritises corrective and preventive actions and allocates appropriate resources to identify and eliminate the root causes of recurring issues.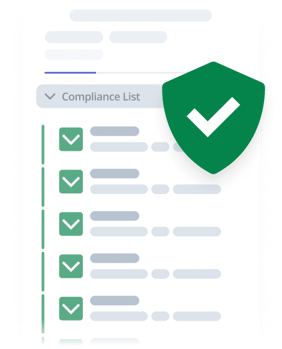 FIELDKO CAPA FAQ
Got Questions?
What is CAPA, and why is it important?
CAPA stands for Corrective and Preventive Action. It is a quality management process designed to identify, investigate, and address the root cause of issues and prevent them from recurring. CAPA is important because it helps companies maintain compliance with regulatory requirements, improve product quality, and reduce the risk of incidents or accidents.
What are the key components of a CAPA program?
The key components of a CAPA program include identifying issues, investigating the root cause, implementing corrective actions, tracking their effectiveness, and implementing preventive actions to prevent recurrence. A CAPA program should also include documentation and reporting procedures, training for employees, and continuous improvement activities.
How can the FieldKo app help with CAPA?
FieldKo can help with CAPA by streamlining inspections, identifying issues, and tracking corrective actions in real-time. With FieldKo businesses can automate their inspection processes, assign tasks to specific team members, and track progress. This not only helps businesses stay on top of their CAPA obligations but also provides valuable insights into the effectiveness of their quality management processes.
What are some common challenges companies face when implementing a CAPA program?
Several common challenges companies face when implementing a CAPA program include lack of resources, resistance to change, insufficient training, and poor communication. To overcome these challenges, companies need to establish a clear plan, provide adequate resources and training, involve employees in the process, and continuously monitor and improve their CAPA program.
How can companies measure the effectiveness of their CAPA program?
Companies can measure the effectiveness of their CAPA program by tracking metrics such as the number of issues identified, the time it takes to investigate and address issues, the effectiveness of corrective and preventive actions, and the rate of recurrence of issues. Companies can also use customer feedback, audits, and other forms of external validation to assess the effectiveness of their CAPA program.
"What I like most about FieldKo is the sophistication of the solution and the ability to tailor the system to our requirements."
Turn your inspections into action