INSPECTION MANAGEMENT SOFTWARE
Streamline Your Inspection Management with FieldKo
Boost efficiency and increase customer satisfaction with the inspection management system designed to work across teams. FieldKo's powerful inspection app makes it easy to automate manual processes, allowing you to manage assets and inspection data while optimizing performance and reducing costs.
Assign corrective actions, generate reports, track compliance, mitigate supplier risks, reduce inspection times, and offset supply chain errors with FieldKo, today.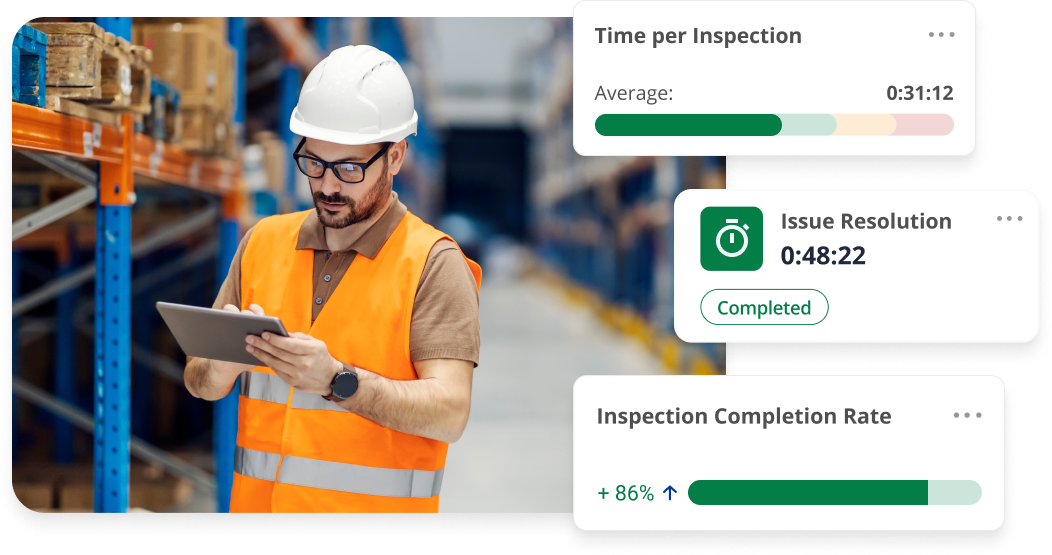 Accurate and Complete Data For Better Safety Inspections
Ensure your inspection data is correct, up-to-date, and easily accessible with FieldKo's inspection management system and cloud-based storage. We take the guesswork out of how to store and access all your inspection data in one place, eliminating data silos and improving collaboration across operations. With FieldKo's advanced analytics capabilities, team members gain actionable insights, allowing you to make data-driven decisions that unlock improved operational efficiency.

Make great data your superpower.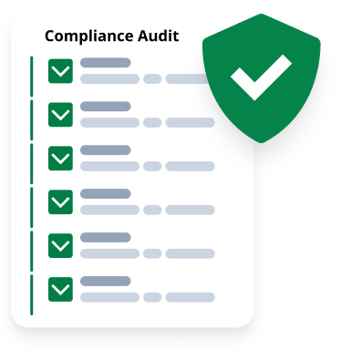 Streamlined Compliance Tracking For Timely Inspections
Experience the advantages of an efficient and automated inspection management solution with FieldKo. From tracking compliance with industry standards and regulations to reducing the risk of compliance issues and penalties, FieldKo's Inspection Management software takes the guesswork out of effective operations. Customizable checklists and inspection tasks help to eliminate compliance-related risks, streamline your audit processes, and improve your regulatory compliance record.

See why simpler is better when tracking compliance with FieldKo.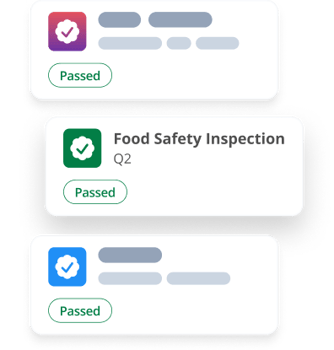 Actionable Insights and Visibility
Generate reports, schedule inspections, manage raw materials, and gain actionable insights into your operations with FieldKo. Our app's advanced analytics capabilities allow you to continually identify trends, optimize processes, and improve operational efficiency. Customizable dashboards provide real-time visibility into your operations to maximize inspection processes, reduce errors, and improve operational efficiency, wherever you work.

Explore the big picture of your business with FieldKo.
Scalable Inspection Processes
Scaling inspection processes can be challenging, but with FieldKo, it's effortless. Our inspection management app is designed to scale with your business, allowing you to manage any number of assets and inspection tasks. Our app's customizable templates will enable you to create inspection checklists and criteria that meet your unique needs, and our comprehensive inspection tool ensures compliance with regulatory standards. FieldKo's Safety Auditing & Inspection Management Solution helps you streamline operations, reduce risk, and stay ahead of regulatory compliance. So why wait?

Sign up for our 30-day free trial today and see how Fieldko can help your business thrive.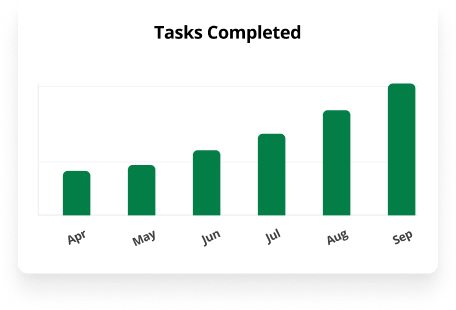 FIELDKO JOB SAFETY HAZARD ANALYSIS FAQ
Got Questions?
What is the primary purpose of the FieldKo app?
FieldKo is designed to help companies streamline and automate their inspection processes, allowing them to schedule, conduct, and track inspections more efficiently.
How does FieldKo integrate with Salesforce?
FieldKo is built on the Salesforce platform, enabling seamless integration with other Salesforce products and services, such as Sales Cloud, Service Cloud, and custom objects.
Can FieldKo be customized to fit my company's specific inspection needs?
Yes, FieldKo can be tailored to your company's unique inspection requirements, leveraging Salesforce's flexible customization and development options.
Is FieldKo accessible on mobile devices?
Yes, FieldKo can be accessed on mobile devices through the Salesforce mobile app, allowing inspectors to conduct inspections on-site and in real-time.
Can FieldKo handle different types of inspections (e.g., safety, quality, environmental)?
Yes, FieldKo is designed to manage various types of inspections, such as safety, quality, and environmental inspections, allowing your organization to centralize and manage all inspection processes in one place.
Can FieldKo automate inspection scheduling and reminders?
Yes, FieldKo can automate inspection scheduling, send reminders to inspectors, and provide notifications for upcoming or overdue inspections, helping to improve efficiency and reduce the risk of missed inspections.
Does FieldKo support customizable inspection checklists and templates?
Yes, FieldKo allows users to create and customize inspection checklists and templates, ensuring that inspections are conducted according to company-specific requirements and industry standards.
Can FieldKo capture and store inspection data, including photos and videos?
Yes, FieldKo can capture and store various types of inspection data, such as text, images, and videos, providing comprehensive documentation of inspection results.
Does FieldKo facilitate real-time collaboration and communication among inspectors and stakeholders?
FieldKo enables real-time collaboration and communication, allowing inspectors and stakeholders to share updates, discuss findings, and resolve issues more efficiently.
Can FieldKo track and manage corrective and preventive actions (CAPAs)?
Yes, FieldKo can track and manage CAPAs, ensuring timely resolution of identified issues and compliance with relevant standards and regulations.
Can FieldKo integrate with other systems, such as asset management or enterprise resource planning (ERP) systems?
Yes, being built on the Salesforce platform, FieldKo can integrate with various other systems and tools, such as asset management, ERP, and quality management systems, providing a comprehensive inspection management ecosystem.
"What I like most about FieldKo is the sophistication of the solution and the ability to tailor the system to our requirements."
Turn your inspections into action