COMPLIANCE MANAGEMENT
Regulatory Compliance Management Software
Manage all your accreditation requirements with FieldKo on Salesforce. Effortless to use and packed with powerful features, our centralized data management platform provides real-time insights to keep your team informed and connected everywhere you operate. From built-in compliance tracking and reporting to secure workflow management, analytics, and role-based access control, FieldKo's no-code regulatory management software saves time and money across all your compliance activities.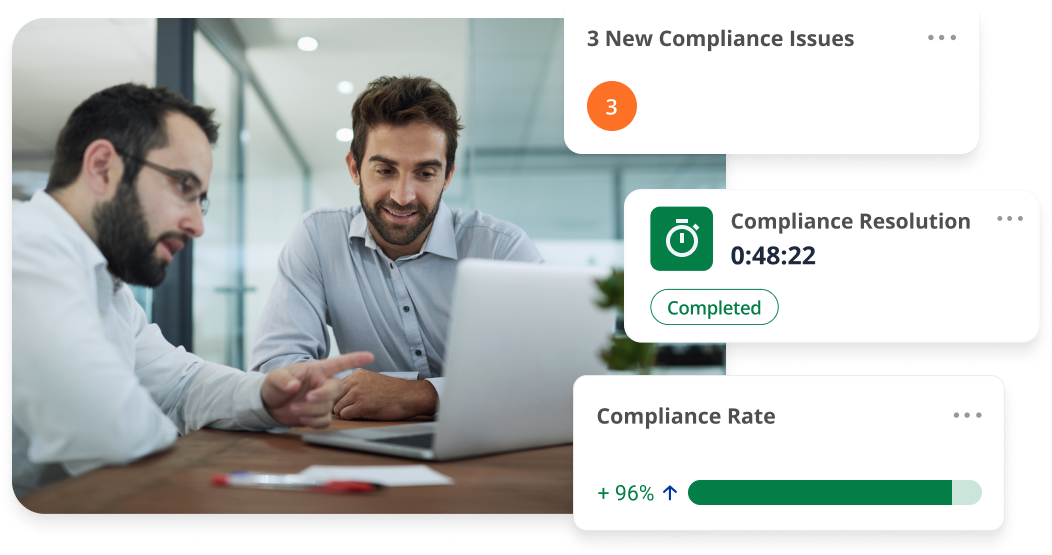 POWERED BY CHAT GPT
Real-Time ChatGPT AI-Powered Insights And Recommendations
Automate and optimize compliance processes with platform-integrated artificial intelligence. Eliminate time-consuming compliance processes to enhance task accuracy and improve overall compliance management.
Collect and analyze risk data from multiple sources
Stay up-to-date with frequently changing industry regulations
Maintain accurate compliance documentation in fewer steps
Save time and money on compliance with the power of AI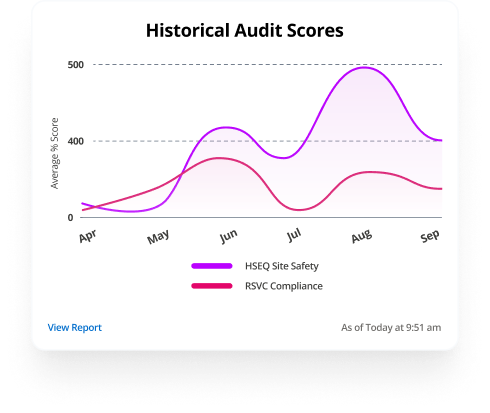 COMPLIANCE REPORTING
Minimize Regulatory Risks and Penalties
Generate detailed regulatory compliance reports in just a few clicks. Equip stakeholders with the data they need quickly and efficiently to increase transparency and reduce regulatory and compliance risk across your organization. Spot cracks in compliance programs, maintain document adherence and take corrective actions with FieldKo's easy-to-create status reports.
Collect and consolidate data from different sources
Ensure compliance with regulations and internal policies
Build effective and efficient team communication
Achieve regulatory compliance with FieldKo's built-in reporting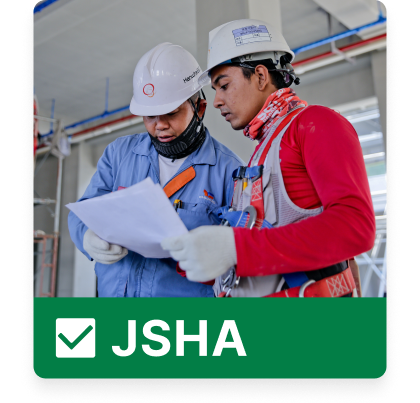 COMPLIANCE TRACKING
Understand How Compliance Standards Are Being Met
Track regulatory requirements and industry criteria to stay ahead of non-compliance. Receive real-time notifications and alerts when compliance requirements change to ensure your team's policies and compliance management processes are always up-to-date. Identify and prioritize risks based on impact and likelihood to reduce the risk of penalties and avoid costly fines by focusing your compliance management system efforts where they matter most.
Pinpoint potential compliance issues before they occur
Monitor upcoming regulatory modifications
Organize data with built-in compliance calendars
Stay compliant across your entire organization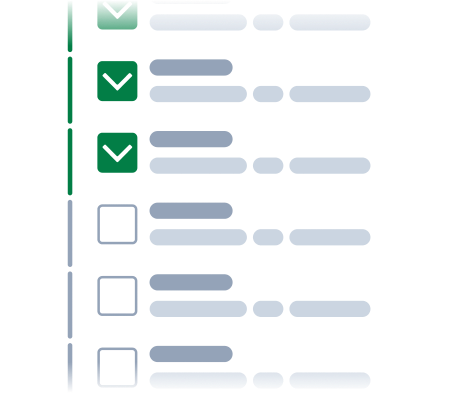 WORKFLOW MANAGEMENT
Automate Follow-Up Actions and Activities to Drive Compliance Needs
Save time and minimize errors with automated compliance processes and easy-to-use workflow management tools. Achieve consistency across all internal compliance policies and increase manager bandwidth to focus on high-value activities that reduce the risk of non-compliance.
Conduct essential compliance processes with the click of a button
Implement new regulatory standards across teams in less time
Allow compliance managers to spend more time focused on high-risk areas
Take the guesswork out of workflow management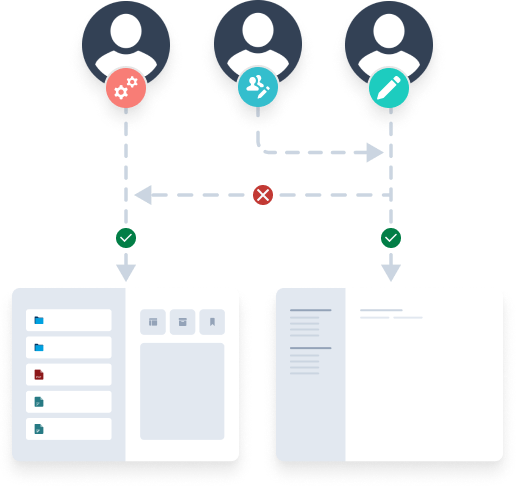 MOBILE ACCESS
Access The App Using Your Mobile Device From Anywhere
Utilize your compliance management software anywhere, anytime, on your mobile device. Flexible, convenient, and secure for businesses operating in multiple locations, so team members are always up-to-date with real-time compliance statuses.
Review processes, systems, and financial records on the go
Increase user engagement with easy-to-access tools
Utilize mobile-first compliance management tools to create a more risk-aware company culture
Mobile-first regulatory compliance software for effective operations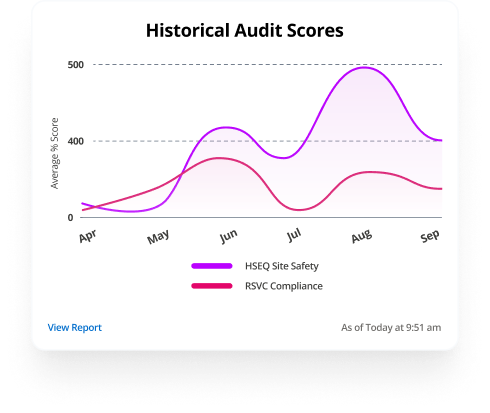 ADVANCED ANALYTICS AND REPORTING
Use Built-In Reports And Dashboards For Analytics
Gain insights into compliance data and performance, track compliance metrics, identify areas for improvement, and make informed business decisions with built-in reports and dashboards for analytics. Demonstrate compliance to regulators or auditors with detailed compliance reports and customizable data visualizations.
Collect valuable performance insights to improve business operations
Minimize potential losses from regulatory non-compliance
Equip managers with data to support effective responses to evolving risk landscapes
Mitigate risk with powerful analytics and reporting tools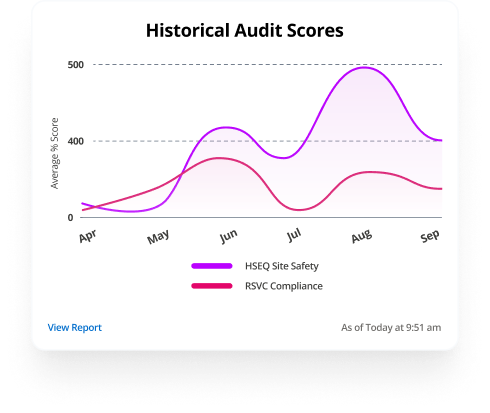 ROLE-BASED ACCESS CONTROL
Keep Data Safe And In Compliance With Internal Data-Sharing Policies
Minimize potential losses and ensure regulatory compliance with role-based access control. Restrict access to sensitive information based on user credentials to ensure data privacy and security.
Reduce the compliance manager burden of manual user-monitoring
Oversee access to sensitive compliance data
Protect information privacy across multi-party projects.
Keep your data safe with role-based access control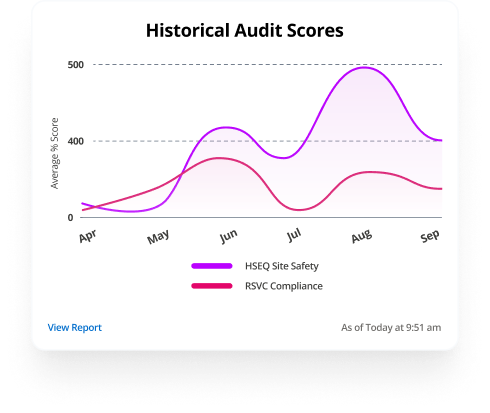 BUILT ON SALESFORCE
Trusted, Secure, and Scalable Enterprise Platform For Non-Developers
Enjoy the benefits of reliable and secure compliance management software without the hassle of extensive coding to get started. Meet all your business-specific compliance requirements using easily customizable platform features and a no-code/low-code design for easy implementation.
Manage all your compliance needs safely from within Salesforce
Adjust compliance software to meet unique organizational and industry requirements
No-code design for easy implementation
Stay safe with Salesforce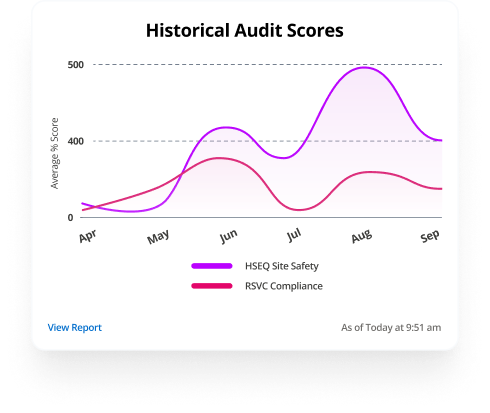 FIELDKO REGULATORY COMPLIANCE MANAGEMENT FAQ
Got Questions?
What is the primary purpose of the FieldKo app?
FieldKo is designed to help companies streamline and automate their compliance processes, allowing them to conduct inspections and manage regulatory requirements more efficiently.
How does FieldKo integrate with Salesforce?
FieldKo is built on the Salesforce platform, allowing it to integrate seamlessly with other Salesforce products and services, such as Sales Cloud, Service Cloud, and custom objects.
Can FieldKo be customized to fit my company's specific compliance needs?
Yes, FieldKo can be tailored to your company's unique compliance requirements, taking advantage of Salesforce's flexible customization and development options.
Is FieldKo accessible on mobile devices?
Yes, FieldKo can be accessed on mobile devices through the Salesforce mobile app, enabling users to conduct inspections and manage compliance tasks on-the-go.
Can FieldKo manage multiple compliance frameworks and regulations?
Yes, FieldKo is designed to handle various compliance frameworks and regulations, such as OSHA, allowing your organization to centralize and manage all compliance requirements in one place.
Can FieldKo automate compliance tasks and workflows?
Yes, FieldKo can automate repetitive tasks and workflows, such as data collection, reporting, and document management, helping to reduce manual work and improve overall efficiency.
Can FieldKo track and monitor policy violations?
Yes, FieldKo can track and monitor policy violations, providing alerts and notifications to relevant stakeholders, enabling proactive compliance management and risk mitigation.
Does FieldKo support risk assessment and management?
Yes, FieldKo includes risk assessment and management features, allowing users to identify, prioritize, and mitigate potential compliance risks within their organization.
Can FieldKo manage third-party/vendor compliance?
Yes, FieldKo can help manage third-party/vendor compliance by tracking and monitoring vendor performance against relevant regulations and standards, ensuring your supply chain remains compliant.
Can FieldKo assist with audit preparation and management?
Yes, FieldKo can help with audit preparation by streamlining documentation, evidence collection, and reporting processes, making it easier to demonstrate compliance during an audit.
"What I like most about FieldKo is the sophistication of the solution and the ability to tailor the system to our requirements."
Turn your inspections into action